Good news: Values-based investing doesn't have to mean lower returns

Many investors want their investments to align more closely with their personal values. However, the perception is that the tradeoff for such an investment strategy is relatively weak investment returns. After all, eliminating broad blocks of companies and even sectors from the potential universe of investments would seem to be a natural handicap for these investors. However, evidence suggests that this type of investing doesn't have to mean settling for sub-par investment results.

In fact, focusing on companies with good environmental, social and corporate governance (ESG) track records can actually lead to better results than a broad-based investment strategy. Case in point: The MSCI KLD 400 index was originally designed to incorporate a broad range of social and environmental screens that weed out companies that don't meet certain criteria. Over a period of more than 25 years, the MSCI KLD 400 has outperformed the S&P 500.

We've reviewed nearly a dozen studies by asset managers, academics and others, and not one of those studies reported a meaningful, negative impact from ESG. In fact, most showed that ESG investing had a positive effect on returns.


The benefits of ESG
Why might ESG investment strategies yield better long-term returns? One reason is that companies that adhere to ESG in their operations tend to share certain attributes, including a focus on longer-term value rather than managing to short-term results. Implementing ESG initiatives can carry an upfront cost, but may provide a considerable payback over time. For example, investing in lower employee turnover may over time lead to more sustainable earnings. The ESG mind frame is very much one of investing for the future. Many of the studies do point to a lower cost of capital for the companies whose executive management teams actively incorporate ESG factors into their decision making.

As a result, these companies also may have a better understanding of the strategic threats they face, and how best to address those risks. For instance, the cost of implementing policies aimed at reducing employee turnover may seem high to a company's directors. But lower turnover also means the company would face lower costs to hire and train new workers, and more resources to address other operational issues.

Another example: Consider a technology company that actively considers its environmental footprint when making capital expenditures. It is weighing the risk of keeping its server farm in a part of western Utah where real estate is relatively cheap. The upfront cost of buying property is relatively low, but the costs of running that server farm in the heat of the Utah desert continues to climb and leads to high carbon emissions. What if the company instead opted to move that server farm to a colder climate? That location potentially has pricier real estate, but the cooler climate may lead to lower electricity usage to keep the servers at a low temperature as well as lower maintenance costs and a reduced carbon footprint. It's a big expense upfront, but it's a move that would lead to more savings over time.


Stick to the basics
Ultimately, ESG investing isn't a magic bullet for superior returns, just as it isn't a harbinger of poor returns. The good news for investors is that, on its own, ESG investing doesn't have to pose a headwind for long-term performance. Investors still need to be thoughtful when choosing ESG investments. For instance, investors interested in ESG may want to maintain a global approach rather than focusing on individual markets. Reason: The larger the universe of investments, the manager will have a greater opportunity set to construct a portfolio of highly rated ESG companies while preserving the breadth of the portfolio and maintaining diversification.

Many ESG funds screen against certain types of stocks—say, shares of tobacco companies or casino operators—and that those negative screens can hurt performance over time. For example, tobacco stocks have historically performed well relative to the broad market, creating a headwind to performance of ESG portfolios. As a result, investors may want to limit the number of negative screens they use. "The more you exclude, the smaller your investable universe," he says.

The good news for investors who want to align their investments with their values is that ESG investing doesn't have to pose a headwind to their portfolios.
The material contains the current opinions of the author, which are subject to change without notice. Statements concerning financial market trends are based on current market conditions, which will fluctuate. References to specific securities and issuers are for illustrative purposes only and are not intended to be, and should not be interpreted as, recommendations to purchase or sell such securities. Forecasts and estimates have certain inherent limitations, and are not intended to be relied upon as advice or interpreted as a recommendation.

339945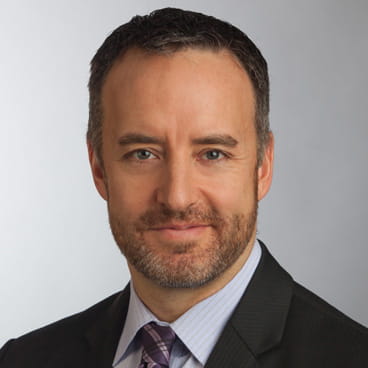 Christian McCormick
Senior Product Specialist
New York, New York
Mr. McCormick, CFA, is senior inter-regional European product specialist and a director with Allianz Global Investors, which he joined in 2015. His is a senior product specialist for the firm's Best Styles strategies in the US and Canada; Mr. McCormick also has product-specialist responsibilities in the US for the firm's Europe-based equity strategies. Mr. McCormick has a B.A. from Principia College.