Active is: Becoming more eco-friendly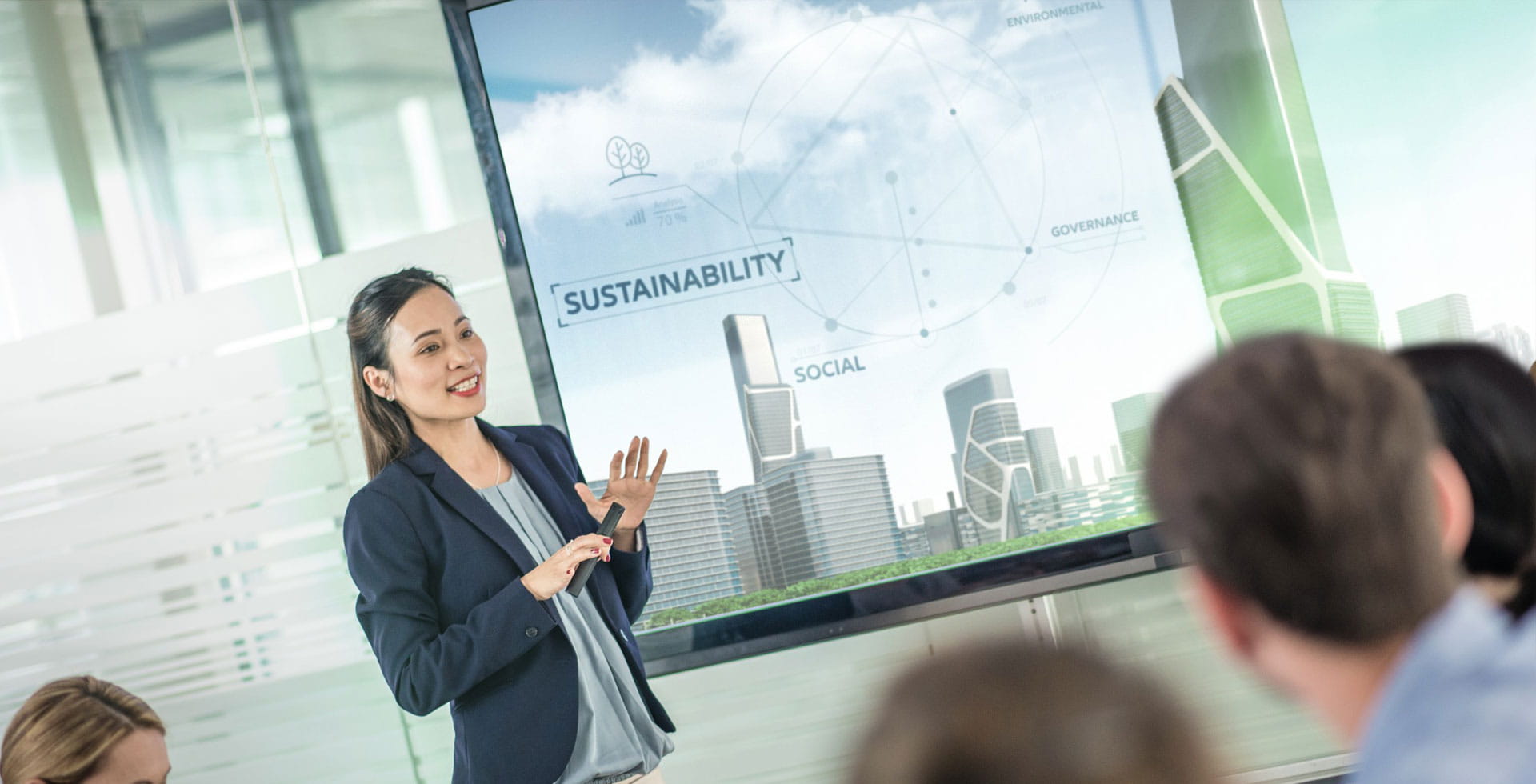 Summary
Allianz has been a 100% carbon-neutral business since 2012. Being part of Allianz group, AllianzGI offsets unavoidable carbon emissions by retiring carbon credits that were created via investments in sustainable forest protection projects.
As part of its carbon-offsetting initiative, Allianz is involved in REDD projects in Indonesia and Kenya and a programme of activities project in the energy efficiency sector in India. In 2018, Allianz retired 373,448 carbon credits that were generated by investments in the abovementioned low-carbon initiatives. Each credit accounts for one tonne of carbon. The savings in emissions are independently measured and certified once a year. Allianz aims for all of its electricity to be generated by renewable energy by 2023. AllianzGI in Europe has already made major steps towards achieving that goal.

In 2018, in Frankfurt, our largest European office location, we were able to reduce carbon emissions by 356 tonnes per year through further optimisation of building technology, with air technology and heating accounting for almost half of CO₂ savings.


AllianzGI
Allianz Group
CO2 emmissions


(tonnes per employee)

CO2 emmissions


(tonnes per employee)

Energy consumption (internal)
1.3
1.6
Business travel
2.9
1.0
Paper consumption
0.03
0.09
Total
4.2
2.7
Water consumption


(cubic metres per employee)

Water consumption


(cubic metres per employee)

Water consumption
30.9
13.1
Waste


(kg per employee)

Waste


(kg per employee)

Waste
111
140
Another area of change was related to the use of plastics. In Frankfurt and other European office locations – where applicable – we already use tableware and cutlery in our tea kitchens that are washable and reusable. Plastic cutlery for events has been banned and replaced by wooden cutlery. Plastic to-go plates and containers have been replaced by products made out of corn starch and non-bleached organic cardboard. Tea bags in plastic wraps have been eliminated as well and replaced by fair trade tea available in recycled cardboard boxes. Plastic bottles for water, cola, etc, have been replaced by glass bottles. For 2019, our goal is to replace additional office supply (pens, markers, etc) made out of plastic with biodegradable solutions.

AllianzGI in Asia Pacific has also found ways to become more eco-friendly in its daily operations by asking for ideas from teams in the region. The feedback and the suggestions were impressive. We evaluated and clustered outcomes into five key areas, with solid strategies and implementation plans: awareness, reduction, reuse, recycling and certification.

First achievements: in our Taiwan office, we have replaced the air conditioners in certain areas with energy-efficient models. In Hong Kong, we have joined the Energy Saving Charter 2018, launched by the Environment Bureau of the HKSAR. As we have observed, the monthly energy consumption of air conditioning has reduced significantly.

We promote a paperless office and have already placed prominent signs to remind colleagues to print only when necessary. In the first half of 2018, the average monthly paper consumption in the Hong Kong office dropped by 20% compared to the same period in 2017.

All offices in Asia Pacific have recycling bins in the common areas for collecting plastic products, papers and cans. At the same time, we continue to source more office supplies made with recycled content, besides recycled papers for printing. For example, in our Hong Kong and Taiwan offices, we have switched to recycled paper towels.


Investing involves risk. The value of an investment and the income from it will fluctuate and investors may not get back the principal invested. Past performance is not indicative of future performance. This is a marketing communication. It is for informational purposes only. This document does not constitute investment advice or a recommendation to buy, sell or hold any security and shall not be deemed an offer to sell or a solicitation of an offer to buy any security.

The views and opinions expressed herein, which are subject to change without notice, are those of the issuer or its affiliated companies at the time of publication. Certain data used are derived from various sources believed to be reliable, but the accuracy or completeness of the data is not guaranteed and no liability is assumed for any direct or consequential losses arising from their use. The duplication, publication, extraction or transmission of the contents, irrespective of the form, is not permitted.

This material has not been reviewed by any regulatory authorities. In mainland China, it is used only as supporting material to the offshore investment products offered by commercial banks under the Qualified Domestic Institutional Investors scheme pursuant to applicable rules and regulations. This communication's sole purpose is to inform and does not under any circumstance constitute promotion or publicity of Allianz Global Investors products and/or services in Colombia or to Colombian residents pursuant to part 4 of Decree 2555 of 2010. This communication does not in any way aim to directly or indirectly initiate the purchase of a product or the provision of a service offered by Allianz Global Investors. Via reception of his document, each resident in Colombia acknowledges and accepts to have contacted Allianz Global Investors via their own initiative and that the communication under no circumstances does not arise from any promotional or marketing activities carried out by Allianz Global Investors. Colombian residents accept that accessing any type of social network page of Allianz Global Investors is done under their own responsibility and initiative and are aware that they may access specific information on the products and services of Allianz Global Investors. This communication is strictly private and confidential and may not be reproduced. This communication does not constitute a public offer of securities in Colombia pursuant to the public offer regulation set forth in Decree 2555 of 2010. This communication and the information provided herein should not be considered a solicitation or an offer by Allianz Global Investors or its affiliates to provide any financial products in Panama, Peru, and Uruguay.

This document is being distributed by the following Allianz Global Investors companies: Allianz Global Investors U.S. LLC, an investment adviser registered with the U.S. Securities and Exchange Commission; Allianz Global Investors Distributors LLC, distributor registered with FINRA, is affiliated with Allianz Global Investors U.S. LLC; Allianz Global Investors GmbH, an investment company in Germany, authorized by the German Bundesanstalt für Finanzdienstleistungsaufsicht (BaFin); Allianz Global Investors (Schweiz) AG, licensed by FINMA (www.finma.ch) for distribution and by OAKBV (Oberaufsichtskommission berufliche Vorsorge) for asset management related to occupational pensions in Switzerland; Allianz Global Investors Asia Pacific Ltd., licensed by the Hong Kong Securities and Futures Commission; Allianz Global Investors Singapore Ltd., regulated by the Monetary Authority of Singapore [Company Registration No. 199907169Z]; Allianz Global Investors Japan Co., Ltd., registered in Japan as a Financial Instruments Business Operator [Registered No. The Director of Kanto Local Finance Bureau (Financial Instruments Business Operator), No. 424, Member of Japan Investment Advisers Association and Investment Trust Association, Japan];and Allianz Global Investors Taiwan Ltd., licensed by Financial Supervisory Commission in Taiwan. Allianz Global Investors Distributors LLC is a part of the larger family of Allianz Companies.

947699
Active is: Embracing renewable energy
Energy transition and sustainable resourcing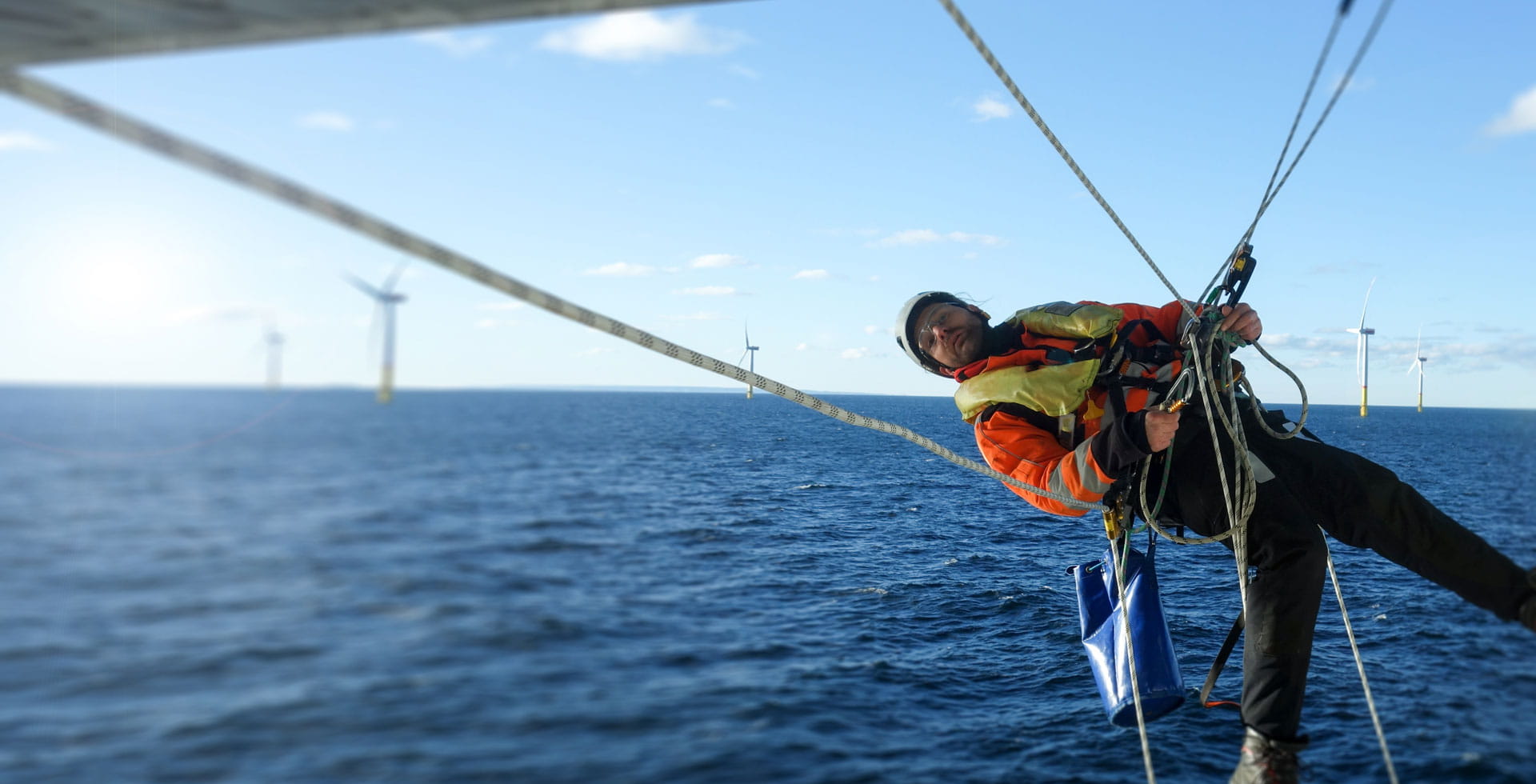 Summary
Climate change is shifting investor priorities and driving wider adoption of sustainable business models, which seek to "meet the needs of the present without compromising the ability of future generations to meet their own needs".
Key takeaways


Investors are increasingly looking to integrate climate risk into their asset allocation and reduce the carbon footprint of their portfolios
Despite growth in renewable infrastructure, global warming continues, and legacy issues will continue to hamper progress
Energy storage will drive disruption across several industries and will be a central theme in the ongoing evolution of renewable energy